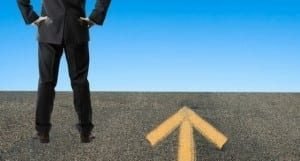 The first quarter of the 2018/19 Financial Year has seen an incredible 58% surge in advertised legal job vacancies from the previous quarter, according to the Elias Legal Jobs Index. In total we reviewed 380+ roles in NSW and 230 in Victoria in the research.
The practice area with the greatest increase was insurance law, with an increase of 133% from the final quarter of FY2018. There was also similar significant growth in the number of in-house roles, increasing by 125% quarter on quarter.
Banking and finance legal jobs grew 95% from Q4 to Q1, which may potentially be attributed to the Royal Commission and its flow-on effects.
Corporate and M & A are still very active reflecting the positive economy, and the litigation sector also saw strong growth. There was a moderate increase in personal injury and property roles.
The practice areas that saw fewer roles advertised than the prior quarter included Employment, Energy, and Regulatory. There was a dramatic dip in family law roles with one third the vacancies of the previous quarter.
When reviewed by seniority, the highest numbers of jobs available and listed is still with the Middle Associate/ Manager Position, leading the field with 292 positions available. This was up 37% from the previous quarter.
The second most prolific job positions is Senior Associate/ Manager. Advertised vacancies at this level grew from 89 positions to 148 positions from Q4 FY18 to Q1 FY19, representing a 66% increase.There was also a massive increase in junior associate roles, rising from 13 to 43. This may also be in part due to the need for junior lawyers with the various Royal Commissions underway.
There was a large growth in the number of Department of Division Heads and Director level roles.
The buoyant jobs market means that there are some excellent opportunities for those seeking to further develop their career. However, it is worth noting that previous Elias Legal Jobs Index reports have shown that the 1st quarter is often one of the most active of the year.
| | | | |
| --- | --- | --- | --- |
| Area | Q4 FY18 | Q1 FY19 | % change |
| Banking & Finance | 22 | 43 | 95% |
| In House | 12 | 27 | 125% |
| Corporate/M&A | 36 | 55 | 53% |
| Employment | 25 | 22 | -14% |
| Energy | 10 | 8 | -25% |
| Family | 15 | 5 | -66% |
| Insurance/Reinsurance | 15 | 35 | 133% |
| Litigation/Dispute | 61 | 91 | 49% |
| Personal Injury | 14 | 16 | 14% |
| Real Estate | 63 | 68 | 8% |
| Regulatory | 10 | 8 | -20% |
| TOTAL | 283 | 378 | 33% |
| | | | |
| --- | --- | --- | --- |
| Seniority | Q4 FY18 | Q1 FY19 | % Change |
| Department/Div Head | 3 | 15 | 400% |
| Director | 2 | 9 | 350% |
| Graduate / Entry | 6 | 9 | 50% |
| Junior Associate / Manager | 13 | 43 | 230% |
| Mid Associate / Manager | 213 | 292 | 37% |
| Snr Associate / Manager | 89 | 148 | 66% |
| TOTAL | 326 | 516 | 58% |