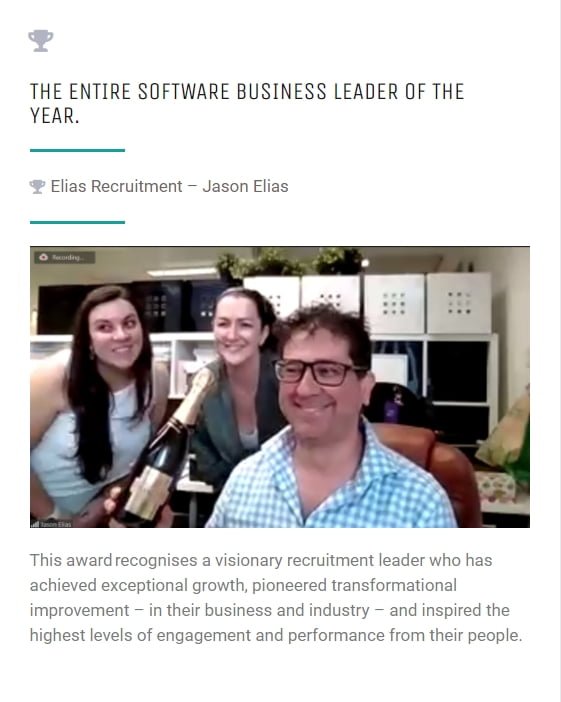 Winners of the 2020 TIARA Recruitment Awards in Australia were revealed in a virtual ceremony attended by more than 100 leaders from the country's top performing Recruitment companies.
"Covid-19 has moved organisations and the world from 'business as usual' to transformation", said David Head, Director of TALiNT Partners. "On the back of one of the hardest trading periods on record, this year's pandemic-defying TIARA winners have triumphed to achieve continued growth and development in their businesses."
"All of our TIARA Recruitment Awards finalists are an inspiration to the industry for their drive for excellence before the pandemic and their resilience through lockdown," said Andy Daniels, Commercial Director of TALiNT Partners. "This year's winners are doubly impressive – not only demonstrating excellence in their client and candidate service but helping to transform the recruitment sector and the way it is valued by employers."
The Entire Software Business Leader of the Year, was won by Jason Elias from Elias Recruitment.
This award recognises a visionary recruitment leader who has achieved exceptional growth, pioneered transformational improvement – in their business and industry – and inspired the highest levels of engagement and performance from their people.
For more information, click here.